Prolotherapy – Hollywood, FL
A "Sweet" Pain Relief Method
Pain management can be complex and frustrating at times. Even if you are doing your best to care for your health, you may find yourself the victim of persistent aches and pains in your joints, muscles, or tendons/ligaments. In such cases, we may recommend Prolotherapy. This minimally invasive form of regenerative medicine provides a "sweet" pain relief method (it involves the use of sugar) for Hollywood patients. Would you like to learn more about prolotherapy and its benefits? Read on below.
Why Choose the Institute for Non-Surgical Orthopedics for Prolotherapy?
Highly Experienced Team
Precise Injections with Ultrasound Guidance
Minimally Invasive Pain Relief
How Prolotherapy Works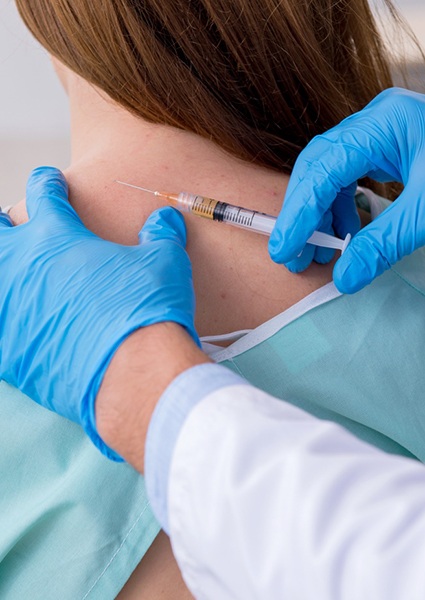 Prolotherapy involves the use of an injectable formula that has two main components: dextrose (a form of sugar) and Novocain. The dextrose causes slight irritation to the targeted tissue and creates an inflammatory response. However, it does not cause any real damage. Basically, it serves as a signal that lets your body know something is wrong. It thereby activates your body's natural healing processes and results in a great reduction in pain.
The role of the Novocain is to promote patient comfort; you should feel little to nothing during your appointments. We also use ultrasound guidance to ensure that the prolotherapy solution goes exactly where it belongs and has the greatest impact possible.
Usually, patients require multiple prolotherapy sessions spaced about one week apart. Of course, the exact frequency depends on a few different factors, such as how your body responds to the injections, the severity of the tissue damage, and your desired recovery timeline.
Conditions Prolotherapy Can Treat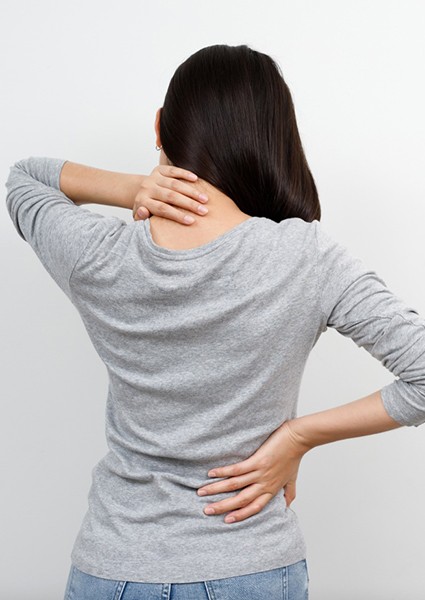 Throughout the years, prolotherapy has been used to reduce the symptoms of a range of problems, including:
Shoulder pain
Neck pain
Low back pain
Knee pain
Hip pain
Ankle pain
Foot pain
Ligament injuries
Tendon injuries
Small muscle tears
The Advantages of Prolotherapy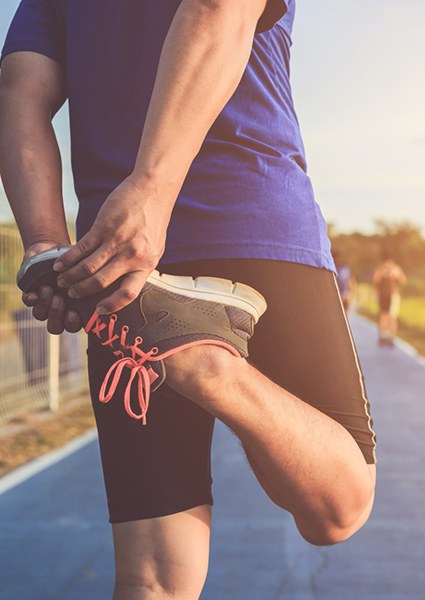 Prolotherapy offers a number of outstanding benefits. Here are a few examples:
Few to no side effects. Prolotherapy is a very low-risk procedure. Side effects are minimal and may include things like minor bruising and soreness at the injection site. Such symptoms usually start to wear off quite quickly.
Useful as a complement to other treatments. We sometimes combine prolotherapy with other treatments to create a comprehensive pain relief plan. This multi-pronged approach can sped up your body's healing process and optimize your results.
A typical prolotherapy appointment takes less than one hour. This treatment can fit into even the busiest of lifestyles.
More than just symptom relief. Unlike treatments that simply mask pain, prolotherapy actually works to heal the body so you can enjoy long-lasting relief from your aches and discomfort.
A high success rate. Prolotherapy is beneficial for most patients, including those who suffer from chronic pain.
Are you interested in learning more about prolotherapy? Our team would be happy to answer your questions! Get in touch with us today.
Prolotherapy FAQs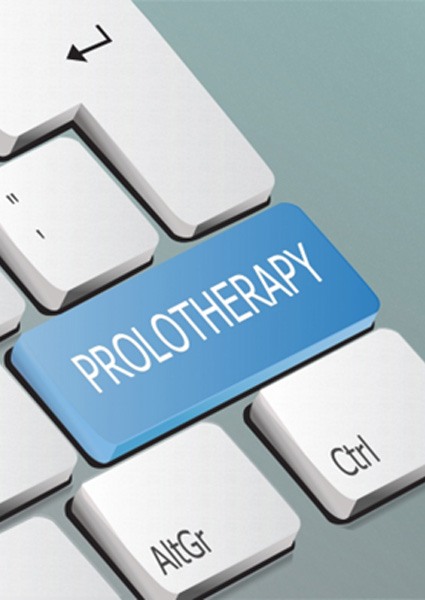 Before they hear about it from our team, most patients were unaware of prolotherapy's existence. If that is true of you, you probably have some questions about it. To assist you in your efforts to gather information, we have compiled a list of prolotherapy FAQs, along with easily digestible answers. If your specific questions are not touched on here, call our office. We will be pleased to speak with you!
Why Have I Never Heard of Prolotherapy Before?
Prolotherapy was first invented more than 70 years ago. Despite its long history, it is still regarded as a relatively new treatment among conventional medical practitioners. In fact, similar to other forms of regenerative medicine, it is not taught in most medical schools. Therefore, there are quite a few doctors who are either unaware of prolotherapy's existence or who have not been educated about its benefits.
Is Prolotherapy Safe?
Prolotherapy is safe. Its two main components are dextrose (a type of sugar) and a mild local anesthetic. The vast majority of patients tolerate those ingredients quite well. In fact, it is borderline unheard of for anyone to suffer a severe negative reaction to prolotherapy injections.
Does Prolotherapy Cause Any Side Effects?
Yes, side effects are common with prolotherapy. Some patients notice bruising, swelling, and tenderness around their injection site. These issues are both mild and temporary. They usually disappear within a few days to one week or so.
Please note that some mild discomfort at the injection site can be a good thing. Often, it means that prolotherapy is doing its job!
Is Prolotherapy Painful?
Some patients strongly dislike the idea of getting injections. Therefore, they may experience some nervousness while receiving treatment. Plus, it is important to bear in mind that prolotherapy works because it causes minor irritation within bodily tissues. Some temporary soreness is to be expected.
With all of that being said, there is no need for patients to be concerned about severe pain resulting from the injections. You will likely find that the discomfort is mild enough that it will not get in the way of your daily activities.
How Much Does Prolotherapy Cost?
The price of prolotherapy can vary. It depends on where the injection site is and other factors. When you visit us for your consultation, we can delve into specific numbers. In many cases, a single session costs a few hundred dollars or more. Multiple sessions are usually necessary to achieve the desired results.
Medical insurance rarely covers prolotherapy because it is not yet considered to be part of mainstream medicine. If you are concerned about being able to pay for your treatment, tell our team. We will let you know what options are available to you.