Muscle Energy – Hollywood, FL
Loosen Stiff Muscles and Decrease Your Pain
Do you often experience muscle pain or joint stiffness? If your condition results from poor posture or routinely placing your body in a position that stresses it, you might be a candidate for Muscle Energy, which may also be referred to as Muscle Energy Technique (MET). This type of osteopathic manipulative treatment has the potential to loosen stiff muscles and decrease your pain — all without the use of invasive therapies or the need to place foreign substances into your body. To learn more about MET and how it can help Hollywood, FL patients, continue reading this page. Then, contact our office when you are ready to schedule a consultation.
Why Choose the Institute for Non-Surgical Orthopedics of Hollywood for Muscle Energy?
Highly Skilled Osteopathic Team
Fast, Effective Pain Relief
Enjoy Increased Mobility
What Is Muscle Energy Technique?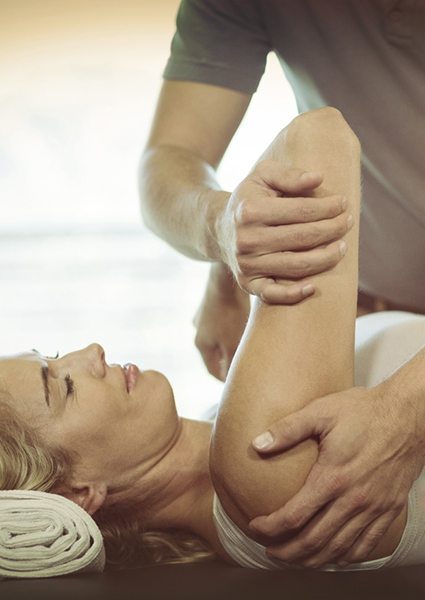 MET is a unique form of active osteopathic manipulation. The Education Council on Osteopathic Principles defines it as, "a form of osteopathic manipulative diagnosis and direct treatment in which the patient's muscles are actively used on request, from a precisely controlled position, in a specific direction, and against a distinctly executed counterforce."
That may sound like quite a mouthful, but the basic idea behind MET is easy to understand. Essentially, it requires the patient (you) to make voluntary muscle contractions while your body is positioned in a specific way. MET results in muscle relaxation and a reduction in pain. It does so by activating special structures within the muscles, which are called Golgi tendon organs and muscle spindles. These important components play a large role in muscle control and coordination.
How Does MET Work?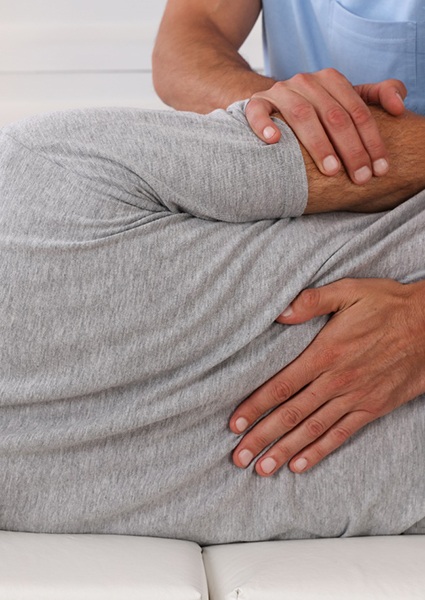 During your first visit to our office, your doctor will perform a thorough screening to identify areas of restricted mobility throughout your body. Places with the greatest hypomobility will be the main targets of your MET session.
Following the screening, you will be helped to place your body in a specific position and asked to contract your muscles. You may be asked to push against or toward a barrier. When your session concludes, you will go through a second assessment. It is likely that you will experience a quick increase in mobility, a noticeable reduction in pain, and fewer uncomfortable muscle spasms.
The Two Types of MET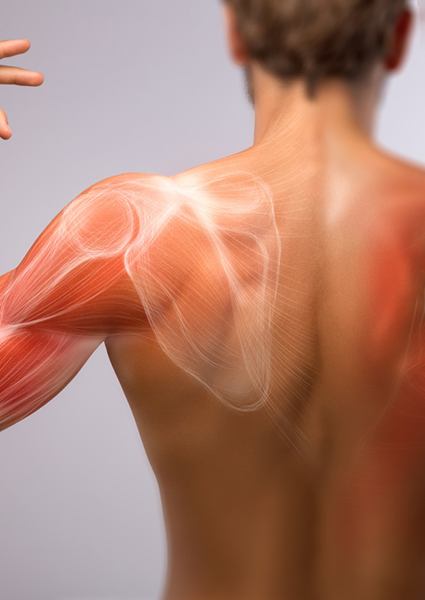 There are two major types of MET: reciprocal inhibition and post-isometric relaxation. They use somewhat different techniques, and the one that is best for your situation will depend on the specific issues that you wish to address.
Reciprocal inhibition is often used to minimize pain and aggravation in damaged muscles and soft tissues. It requires you to move away from a restrictive barrier, allowing the muscles opposite of the ones you contract to relax more fully.
Post-isometric relaxation is more geared toward helping patients who are struggling with chronic conditions, such as persistent back pain and short muscles. It focuses on stretching and lengthening muscles via controlled contractions and involves moving specific body parts toward a restrictive barrier.